They met in a castle in the middle of a sprawling metropolis. Greeted by the Chief of Security on his daily patrol, the gentle Snow Leopard kindly let them in.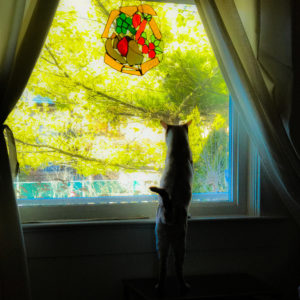 They came together to spread their knowledge, findings, and tales of their horological conquests. Capping off their shared experiences and knowledge gained with deserts from far off lands and tea from a long fallen Empire whose biggest legacy now to the kids are the namesakes of luxurious footrests.
While they tested their knowledge and wits over a skill testing game of horology, one noble knight brought out his blue and yellow wonder and another froze.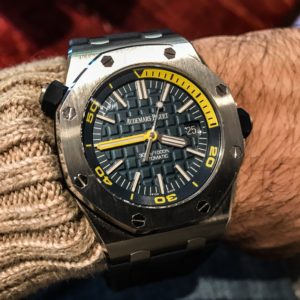 The detail of the micro-date wheel magnification, the exquisite tapisserie dial, wonderfully articulated lugs leading into the otherworldly pliable rubber strap and all being housed by the beating heart of one of the greatest houses to have ever graced the horological landscape, all froze one guest in his spot.
That is, until the chief of security came around and wanted his tummy rubbed.