It is difficult to remember another tool, device, or product with such a strange property.
This instrument has transcended self-joy and has been creating it for others.
This is because it has actual use and can enhance the lives of others.
The only other items that did this were my guitars from another lifetime.
The simple act of taking the camera allowed others to rejoice in their memorable day.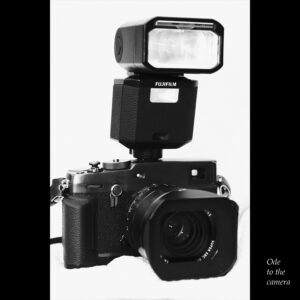 Whether photographing memorable events for acquaintances on the spot or capturing a birthday party for a friend's child, it became apparent that they would like to remember this brilliant day after so many bleak ones during the pandemic.
Whether photographing a family's first holiday season together or photographing the entire art needed for an album release, the camera at my side brought joy to those who deserved it the most.
If you have a skill set that can bring genuine radiance to those around you, do it with no conditions. 
It is for this reason that this camera has been and will always be at my side.
So go forth with your camera and ensure that life does not simply pass everyone by.