Introduction
The reception to this website's first blog post was heartwarming. Though everyone had shared differing sentiments about how they had felt about Instagram as a platform, they all shared a dislike for being coerced. When reading the responses from people, I decided a few nights ago to write a positive post. This post will focus on an arena of enthusiasm and joy free of coercion. Sadly, to do so, I will briefly go over a field that uses significant magnitudes of coercion to win over consumers.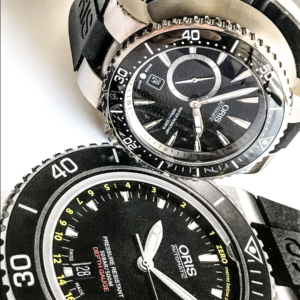 This is of luxury mechanical watches. To put it simply, consumers are lied to. For instance, Oris uses bespoke lugs and screws for their straps on dive watches, rendering them inert with professional-grade exposure suites and useless on dive sites if a strap needs changing.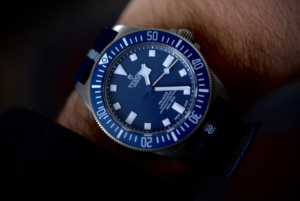 Another example is Tudor lying to the consumer about the practices of the Marine Nationale and their needs during shallow water dives to justify the differentiation of a new Pelagos to contrast the rest of their catalogue. To be clear, if one tethers themselves to another diver, as shown in Tudor's promotional materials, an entire host of complications arise. These are regarding navigation, the first being that the divers will drift in the direction of the more robust diver, and even inexperienced recreational divers are taught to navigate and swim simultaneously. Designating a specific diver for navigation purposes, where they are only staring at their compass and not where they are going, is not done in reality. This also brings up getting caught on environmental hazards such as kelp, seagrass and manufactured structures. The countdown bezel used is also much less useful when measuring upcoming tasks leading to a dive and for events lasting longer than an hour, such as surface intervals. All walks of consumers and enthusiasts, none of them were divers that have bought these watches believed the lies that they were sold and fiercely defended them. For most consumers, this level of coercion has become a roaming and accepted predator, masquerading in the background of their natural environment. This predator occasionally strikes with a compelling narrative to make its next victim part with thousands of dollars.
Today we will be contrasting this with what has brought me joy over the years regarding watches. That is from using them and relying on them in life-saving circumstances. This post is written to celebrate how the quality of my life has improved, free of coercion from the types of coercion mentioned above.
From Humble Beginnings
We had seen this before, yet we did not let it dampen our enthusiasm. Every passing school year, we would witness the telltale signs that one of our close-knit friends would soon leave for a better neighbourhood. These clues would be a higher frequency at which they got new shoes, to more substantial ones such as caring less about how they offended others since they knew they would soon be in a bigger house across the city.
Even at the age of nine, we all knew this was soon to be the case; we celebrated our friend's new table tennis table in his parent's garage. Due to a recent promotion, his father splurged on the extravagant purchase, and we were all spellbound. We all lived in a neighbourhood that forced upon us certain restrictions. We could only play sports that required an inexpensive ball, for anything else would have been stolen from our little hands and occasionally in a violent manner by an adult, and we could not afford items such as baseball gloves or bats unless we found a deal at a garage sale in one of the wealthier neighbourhoods. 
On that day, my enthusiasm and joy in that garage made me lose track of time. Another reality forced on us was that we had to check in with our parents at specific intervals. This alleviated any stress our parents would have about our safety. These intervals were between ten to thirty minutes, and they solely relied on the general threat level the neighbourhood parents were under that week. This resembles the various colour codes one sees on billboards about the status of forest fire threats ranging from blue to red. Then, I relied on a watch with a countdown timer to notify me when I would have to drop what I was doing and to rush back to my house and let my parents know I was safe. As an adult, years later, many friends who grew up in nicer neighbourhoods are left in disbelief that children would agree to this, but we did, for violence was a part of our lives, and we did what we could to navigate around it. We had closed the garage door to avoid attracting the attention of anyone who drove by, and as a result, I could not hear the beeping of my cheap Casio digital watch as it notified me to rush back to my house. On that day, my love for watches as tools was cemented as I learned about their importance as I finally got home and saw my parent's relieved faces.
We can observe many fascinating human traits when dealing with enthusiast groups, either as a writer covering them or as a participant. The one we will be covering today is attachment to objects and how we all come to such passions. I stumbled upon the greater watch collecting community through Instagram a few years ago. At first, I started the account to share recipes and workout regimens. Many friends soon told me to stop for my posts made them feel wrong about their life decisions and fat – their words, not mine. The timing was not exactly great, for little did I know that my enthusiasm for wrist-worn devices was evolving. When I joined the community and became an active member, where I organized events and wrote articles and reviews, the demands on my life and how I used watches had started heavily changing. These changes directly impacted my watch and why I wore them. Where all of my new friends had come to collecting watches due to a shared love for design, history, engineering, and in some cases, the lifestyle that a particular brand represented, my passion for these devices was different. Unlike the collectors I had met and who became an audience for some of my writing, I adored these watches as tools.
Throughout my life, I used chronographs and timers in almost every facet of my life. Whether it was how long my table was neglected at a restaurant by the waiting staff, measuring segments of meetings for billing or for simply speeding up the process. Everything was covered including timing different movements of long, complex songs for looming recitals that were always on the horizon as a professional musician. Naturally, chronographs became my first love when it came to mechanical watches. Years later, that love shifted towards dive watches and for a good reason.
Embracing Evolution While Still Relying on the Past
That summer, the waters in Northern Ontario were impeccable, unlike the previous year. Not suffering from unseasonable run-offs and poor visibility, this first dive of the season in relatively warm water was intoxicating. That afternoon, I was accompanying an instructor teaching a group of divers for their advanced certification. I needed to work on a bevy of skills and was welcome to do so. On the second dive, it was apparent that most students had not taken the course seriously and were falling behind. To my surprise, the instructor made me the dive lead as he drifted back and did his best to grasp precisely how far behind each class member was. This included leading the group to their first safety stop and, along the way, communicating with them. This was necessary because three of them tended to wander away from the group and not pay attention to their dive computers and depth. What followed was not anxiety on my part but pure joy. Though I had started my safety stop and while I used my dive computer to time it, I used my Omega Seamaster 300 to time each student's safety stop as they meandered past the 25-foot requisite. However, where previously I had used my dive watch to measure air consumption rates and accomplish specific tasks while underwater; this was the first time it was used to look after the well-being of others. My love for this watch became something special at their moment.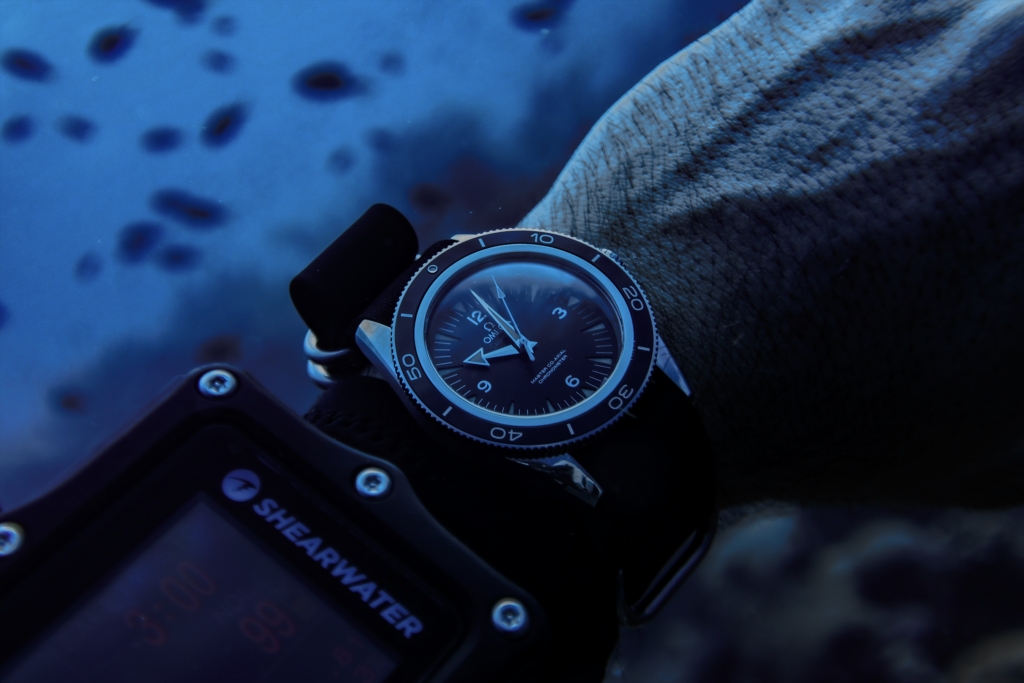 Since that beautiful day on those shores in Northern Ontario, the use of traditional mechanical and quartz watches was starting to evolve sharply in my life. The conventional watches I had grown up with were now strictly relegated to the bench. They would be only called upon when needed on a dive as a device used primarily for elapsed time keeping. All other circumstances in which I came to have a traditional watch on my wrist were forced and unnatural. 
Since that beautiful summer's morning on those shores in Northern Ontario, my love for devices such as the Garmin Descent Mk1 grew in appreciation of the genuine need for a conventional watch while at depth. The Descent Mk1 and current Mk2 are professional multi-sport training computers and technical dive computers. While not at depth, the Garmin excelled as a tool in every facet of life and, as a result, has become my main target for enthusiasm when thinking about watches. All of this came to be without coercive marketing campaigns by Garmin, Polar or any other such company.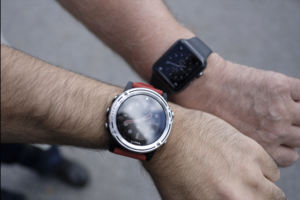 People tend to group all of such devices under the term smartwatches. To do so is simply overlooking the vast differences between the devices. There are thousands of examples of cheaply made digital watches with a horrible heart rate sensor and a barely functioning sensor for counting steps. Then there are watches such as the Apple Watch, which seamlessly blend into one's existing ecosystem and do a fantastic job regarding every task asked. This includes general health metrics while exercising and accepted smartwatch functions such as being an extension of your phone with notifications and payment options. Then there are options on offer from traditional luxury watch brands which are Android-based and seemingly only exist to have an offering within the space.
Watches that are used for physical training are what genuinely makes me enthusiastic. These are devices from Polar, Suunto, and of course, Garmin. These devices are designed and built to a much higher standard than the smartwatches that were previously mentioned. This is because people rely on these devices for their health and safety. Furthermore, their attention to detail in their build and design has rekindled the enthusiasm I felt for conventional watches. I now appreciate graphic user interfaces on the same level that I enjoyed watch dial and hand designs. I now enjoy the level of robust build and composites used on my Garmin, just as I did in the past when it came to the finishing of my mechanical watches.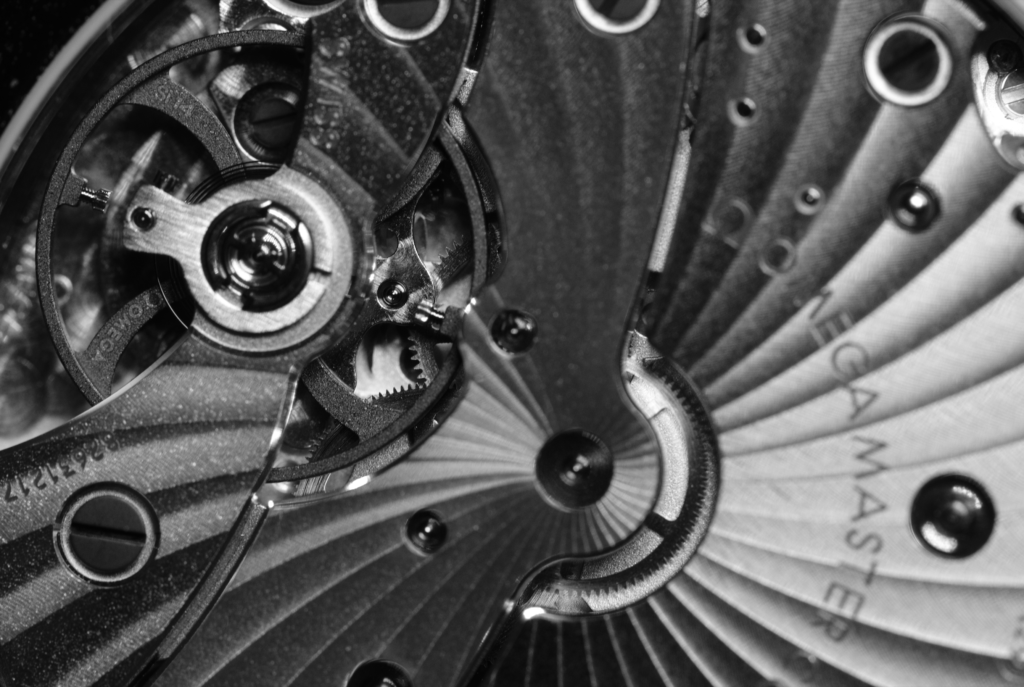 More importantly, the advanced sensors in the second generation Garmin Descent Mk2 have been instrumental in improving the quality of my life, and I am incredibly grateful for being able to use such a device, for it is not inexpensive. For a large portion of 2021, I did not get more than one hour of sleep a night due to having dependants in my care who had suffered extreme medical conditions while being vulnerable to the threat of the pandemic. This Garmin Descent Mk2 has been instrumental in my path toward getting healthy again. I am still on this difficult path, but having my health metrics such as sleep, Pulse Ox, and stress levels accurately measured and, more importantly, intelligently presented has rekindled the enthusiasm I felt for watches for the first time since I was that child who relied on his digital watch to help ensure his safety.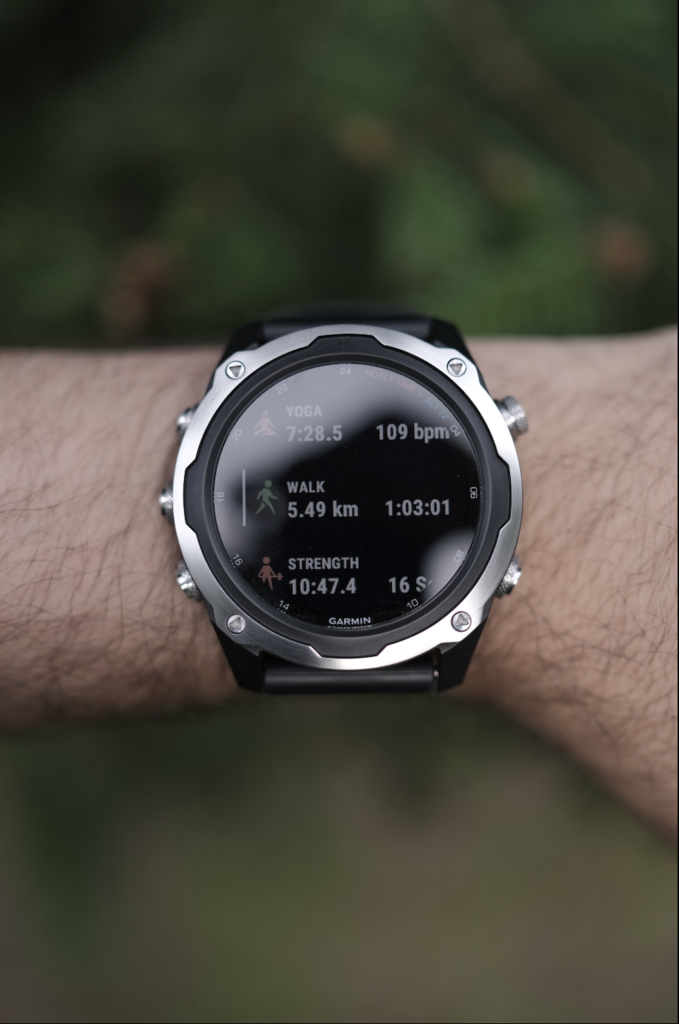 I am still able to appreciate and like mechanical watches when meeting friends who share their enthusiasm for them, but I must admit that I have had a more challenging time writing about them. Besides being a device that tells the time, they are archaic. There is nothing new in terms of functions, and modern manufacturing has dissected the various price points of watches on a surgical level. There is nothing here with traditional watches for me to be enthusiastic about anymore.
I am unsure how I will proceed with writing about watches in the future. I firmly believe that if someone is going to write about these professional-grade smartwatches, there are a series of criteria they should fulfil. They should have a strong software engineering background and manufacturing experience. They should also be able to test these sensors and features, requiring them to have at least near-professional athlete capabilities. After 2021 I no longer have the athletic abilities necessary to test out the features of my Garmin thoroughly, nor am I even able to get back to diving due to my health and work schedule. My main personal goal is to work towards being as healthy as I was at the start of 2021. A side effect is that I may start writing about devices such as my Garmin Descent Mk2. Still, until that happens, the articles written on this site will focus on other matters which leverage my educational and professional background.
For those of you who come here only for articles regarding timepieces, I apologize for it may be quite a while until I start doing that again.