As the rest of the small town of Chautauqua settled in for the night, taking shelter from the thunderstorm that ravaged the start of the long weekend, one little corner of this little town was not content to call it a night. Blues singer/songwriter Vanessa Collier took to the stage of the surprisingly packed hotel that played double duty as an expo centre when needed and raised those in attendance to their feet on multiple occasions.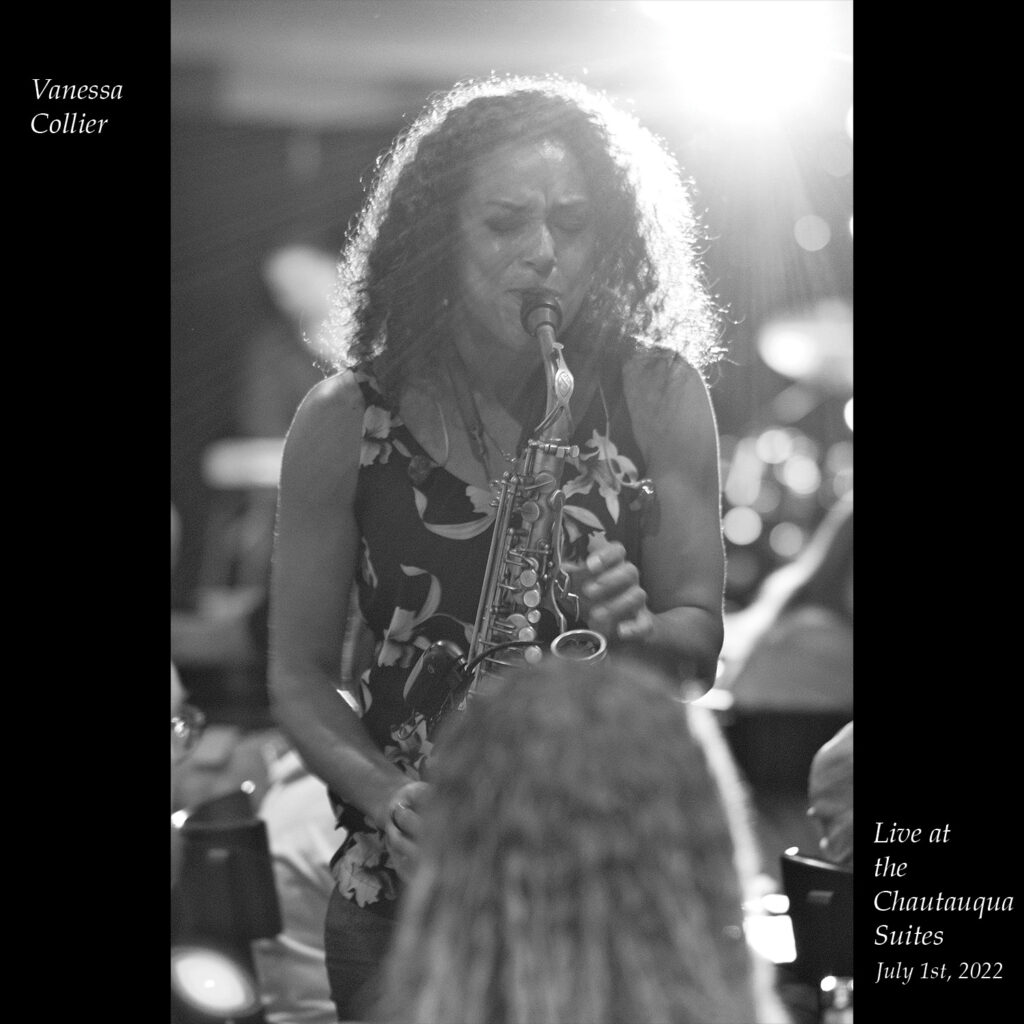 Affable and resolutely intense in all facilities reached for, be it her primary instrument of choice, the saxophone, the guitar, or her beautiful and powerful voice, Mrs. Collier charmed everyone, including the waiting staff, to stop what they were doing to take in her performance. 
While she mixed in classics like Ann Peeble's "I can't stand the rain," which was my moment for the night, her original songs were no less impressive. The ode to her mother titled "Two shots of sugar, one shot of lime" gave everyone a glimpse into this performer's life as a child through the eyes of her loving mother. Slight hints as to her struggles as a musician were laid bare in her bluesy "Sweatin' like a pig, singin' like an angel" as she detailed the life of a young musician on the trying road.
Throughout the night, regardless of the subject matter of her music, Mrs. Collier radiated positivity and exuberance. After the show, I did not bother her with the details of my life as a professional musician and the work I continue to do when I can in my free time within the space, for she had just started her first show of a ten-night stretch. All I could think of was supporting her and her band by buying whatever CDs she had available and allowing them to get as much rest as possible before hitting the road.
Please give her a quick follow on her Instagram account @v_ness_sax and look into her site https://www.vanessacollier.com for future show dates. You, too, will be grateful for doing so, for I was in this small town for a wedding, and seeing Mrs. Collier's performance kicked off my first day off in three years on the right note.