At the time of this writing, May 4th 2021, receiving Matt Day's photobook Friend of Mine has been the exact change of pace I needed. Because of a morning routine which includes reading two newspapers front to back, matters such as India drowning in the pandemic, Ukraine's struggles with a seemingly increasing insecure and powerful neighbour, deteriorating realties between China and literally everyone, and of course having the image of massive triages set up in the parking lots of a hospital nearby, my mind has been racing.
Through careful sequencing, a friendly font and size, Mr. Day illustrates the decay of a small town as it slowly comes to life, mind not fully, as you progress through his book. One gets the impression of Chillicothe Ohio being an old relative no one visits after building their lives elsewhere. This is somewhat strangely enhanced due to the book resembling a very old high school yearbook when first handling it. Consistently using Ilford's beautiful HP5, and what looks like a 35mm lens on his Leica for the entirety of the book, places the viewer in his shoes as he documents his town.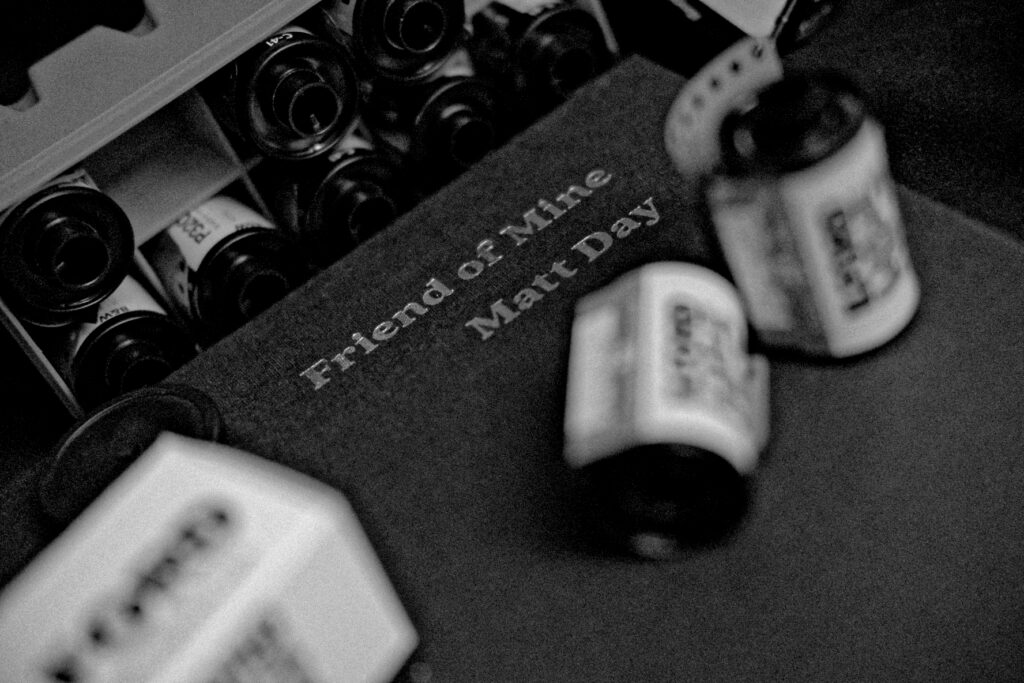 Several times as I had driven past small towns on my way to dive sites, I always wanted to stop by those towns and photograph them. However, Mr. Day's portrayal of his home and the deep intimacy that he has with his land gives light to a town that an outsider can never attain by simply passing by.
Most documentary photographers choose a location of a project and devote months or decades to documenting a region that is either considered rural or remote. Their tale is one of how one can become familiar though time and growing access. Where a documentary photographer who has secured funding for the project would seek out pillars of the community, and matters of historical importance, a project such as this is different. A project such as this walk you through the pace of someone who is native to the landscape. You see diners and roads that are either off the beaten path, or too obvious for an outsider who is looking for a story to tell. The obvious for a local itself is the story. In one frame we see a young family in a diner and a Missing Person's 8 1/2 by 11 poster in front of the register. The town's everyday concerns being swept under the never-ending conveyor belt of daily life and its concerns is subtly hinted at, and depressingly so. 
Matt Day is most commonly known for his YouTube channel where he focuses on documenting his family, topics on analogue photography, and that of being a professional photographer. Unlike many other film photography channels on the internet, Mr. Day has started placing a great deal less emphasis on gear reviews and focuses more on the matters concerning photography itself. Speaking calmly into the camera about his family, he has gained a strong following in a landscape where content filled with high-energy characters with gaping mouths in the thumbnails litter one's screens.
If you are someone who likes the act of photographing their surroundings, loved ones, or even products, give his YouTube channel a look. The book Friend of Mine was a limited release and has been sold out.