We see Damage, & it is Cherished
Before the pandemic, within certain circles, I often heard the words, "it's a shame that more people do not read newspapers." This was usually overheard at a mid to high-end coffee shop at seven in the morning before the workday officially started as we nestled our cups filled with overly roasted black coffee back into its saucer. Currently, as I am seated in my pyjamas on my couch, I am drawing on a distinct memory of this from a cool spring morning in 2006 in Toronto's financial district. On that morning, I distinctly recall the dew had out welcomed its stay on the windows, but the overcast skies allowed them to linger a little longer, making the morning a bit surreal.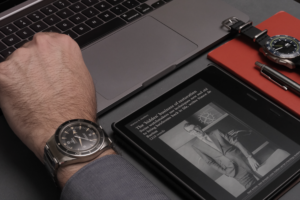 On that morning, I exhaled childishly towards the window in anticipation as my mind wandered on the peculiar subject of our solar system's Oort cloud as the condensation slowly appeared on the window in front of me. My companion on that morning noticed my unstable and groggy focus and jangled his wrist to reveal his vintage luxury watch in hopes of dragging me back into his arena of reality. Knowing that I was an avid reader and that his first attempt at starting a conversation failed, he moved on to his wristwatch, hoping to draw me in.
"I just got this back from its service, and it is like new," he exclaimed with a forced enthusiasm that I could not replicate. "It was my father's watch, but it kind of feels cheaper now than it did before."
Now, there are little moments which we look back on with regret. For me, the moment which soon followed was one of them. I was tired and called in for a meeting set to prepare for a meeting that I was consulting on, which was in itself preparing for a meeting I was not attending. This was one of those morning meeting blitzes that could have been summarized in a brief email thread. Instead of politely nodding my head and gracefully moving the conversation forward as I should have done with his newspaper comment, I instead struck out in a moment of immaturity and malice.
"Well, you should have clarified to the service centre not to have the watch restored to new. They, by the looks of it, have polished off a fair portion of metal on the case of your father's watch," I said, growing more annoyed as the words came out of my mouth. To be clear, my irritation was now fully with myself for not only agreeing to be there but for starting this conversation's newly paved toxic path. Instead of acknowledging this and stopping, I bulldozed forward in my primal need for catharsis in gaining company in my ever-growing misery.
"Aren't you upset that all of the scratches and love marks your father put on that watch and all of its history are now needlessly erased," I asked as I started waking up and realizing I was on the attack for no good reason. "Not only have you obliterated any monetary value that watch holds, but you also did so for any personal and nostalgic reasons as well." Subconsciously blurting out the word 'love marks' was my cue that I was not on good form that morning. These careless words hurt the person sitting in front of me, and they did so on a level that I, to this day, am ashamed of.
On September 2nd, I was reminded of this event when I opened my favourite newspaper and was delighted to see that one of the watch industry's best humans, Christian Salmon of Vacheron Constantin, was featured in an article. Well, by open, I mean turned on my Kindle and downloaded the day's issue. Written by the great Simon de Burton, the article "The 'hidden' business of restoration" explored how the business model of restoring watches had grown. Mr. Salmon described how meticulous and serious the matter is for Vacheron Constantin, and his words raised some concerns for me.
These concerns are for a specific group of consumers and watch collectors. This group of people purchase a watch with the hopes of wearing it for many years and hope to pass it down to a loved one to wear long after they have gone. There are some factors they should consider when choosing which watch brand they turn towards as a result, and I will be using some personal examples and that of the many collectors I have had the fortune of getting to know on a personal level.
They've Seen Damage, and Corrected Course Accordingly… Mostly
For many years, I had heard tales from collectors about getting their watches back fully restored when they expressed for it not to be done so. The sensitivity that the aforementioned brand Vacheron Constantin has shown for its customer's wishes in watch restoration during a service is something that the rest of the industry has been painfully slow to adopt. This is one of the leading factors that has led me to start saving for the Vacheron Constantin Triple Calendar 1942. Here in Toronto, SWATCH Group Canada had entirely shifted towards carefully restoring their customers' timepieces with detailed work orders starting a number of years ago. I was initially nervous a few years ago when I handed in my beloved Seamaster 300 for its first service. The watch had, at that point, earned many scars from many significant dives, and I was riddled with anxiety in fearing that the watch would be returned to me with its case polished. The manager assured me this would not happen, and the watch was returned to me looking as it did when I handed it in. Of course, there are limits to the extent of what damage is acceptable, and that is when the function of the timepiece is threatened. For example, I had the ceramic bezel on the same Seamaster replaced as it started to disintegrate. This issue occurred in some early Liquid Metal ™ bezels, and SWATCH Group swapped the $900+ bezel free of charge.
The following example is an alarming one for several reasons, and it surrounds a particular brand that we instinctively think of first when we think of watches and their value.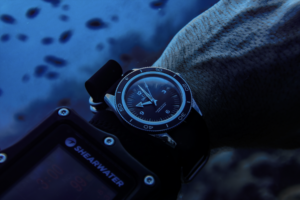 We See Damage, & Hurts Financially
This brand is Rolex. The luxury watch market, new and vintage, has experienced a Cambrian explosion of growth in the last few years when it comes to interest and monetary value. This has only accelerated in the post-pandemic economy, where asset bubbles rise in the wake of the traditional cheap supply chains that have been the backbone of globalization, becoming more fragile and starting to collapse.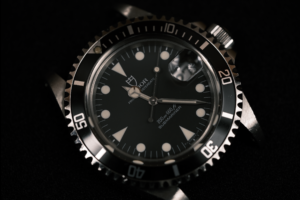 Earlier this year, a friend had sent in his vintage Tudor Submariner into Rolex for a much-needed service. For those who are unaware, Tudor is owned by Rolex, and historically, Tudor's were Rolex cased watches with cheaper third-party movements. These watches were meant to be sold at a lower market segment but also to militaries worldwide. My friend's Tudor submariner, as a result, came with many Rolex-labelled parts, including the crown. Earlier this year, upon giving it in for service, the service centre told him that they would replace the Rolex-signed crown with that of a Tudor-signed crown and not return the original crown. Rolex wrote that this was to ensure that the watch would be running to its specifications, which is fair if it were true.
This raised some flags. First, this watch's value had grown enormously since my friend came into procession of it, and replacing this crown would negatively impact the watch's worth immensely. Second, my friend asked for the service not to be completed and received his watch back. He then sent his watch to one of the city's most qualified and trusted watchmakers. Upon inspecting the watch, it became clear that it turned out that the watch did not need to have the crown replaced. The dial and hands needed to be removed, and the winding setting mechanism needed to be slightly adjusted to put the stem and crown back. Otherwise, the watch was running perfectly after a basic service. This experience proved to be a cautionary one, for we need to be vigilant and protect our property when it is in the hands of others.
This is something that SWATCH Group Canada and Vacheron Constantin do exceedingly well, and this is why I will be turning to them for my next meaningful watch purpose.
We Forecast Damage, Yet We Do Not Heed Our Projections
So, what should the specific demographic of consumers and collectors outlined earlier learn from this? It is easy to give into common sense and simply state that it is only wise to buy watches from brands that have both been around for many decades and that have the backing of a large parent corporation. There is wisdom in this notion, but nuance is needed to clarify in what cases this is a larger concern than others. This stance has been used by seasoned collectors to stay away from microbrands and to use it as an argument for putting them down.
"I will never spend my money on a brand that will not be here in ten years" can often be heard at enthusiast gatherings and conventions. This sentiment is frequently dispelled to belittle microbrands that live below the $5000 mark, which mostly source their parts from China. Unlike large Swiss brands, which do so as well, these microbrands are honest about this at least. While this argument is used within the field of independent microbrands, it is not used when speaking to independent haute-horologie brands, and this is problematic for two reasons.
The first is that though parts such as crowns for brands such as FP Journe or MB&F ($25,000 into the triple digits at retail) versus MKII or Nodus watches (peaking at $1000) may not be stored and thus available in twenty years' time, those used for the lower market watches have a distinct advantage. These parts are mostly not bespoke and handmade, and most of their parts share dimensions with other watches due to either being made in the same factories and using the same general movements. These movements are generally made by Citizen's Miyota Sellita, STP, and Seiko. Imagine the hoops that your grandchild would have to navigate in eighty years to get a new crown for their inherited MB&F Aquapod versus that of a Nodus Retrospect, or to bring the conversation back to the masses, an Omega Speedmaster.
Regardless of their size and support, all companies and corporations can go out of business. It simply comes down to the risk you are willing to tolerate in this space. Your decisions will vary and for valid reasons, but there is value in purchasing a watch with a track record of support which can be extrapolated and forecasted upon.
Afterword: I See Damage, and It Can Not be Undone
When not used with care, words can have even more harmful effects on others than a polishing at the hands of a careless watch technician. Like navigating a pandemic-ridden landscape, no matter what steps we take, we can still be harmed. It comes down to minimizing your chances of suffering needlessly, and your choice of watch brand does matter. Just as minding what words come out of your mouth does. Be vigilant and do your due diligence as to which brands support their customers' wishes and take the utmost care when it comes to the desired condition of their beloved timepiece.
On the scale of microbrands, Nodus has shown to take the care of their customers' watches very seriously on multiple occasions. When one customer in Ottawa had his Nodus Retrospect damaged in an assault, they were quick to work his beloved watch, and it is now an irreplaceable watch in his collection. In another incident where a customer had their timepiece stolen, Nodus either drew together the parts needed to put together a limited edition watch that would have been otherwise irreplaceable. In two instances for myself, they have been quick to service my watches and look for alternative options when considering tight timelines and Canada's notorious border services.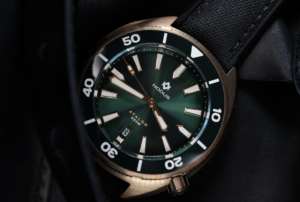 On the scale of mass-produced luxury timepieces, Omega and SWATCH Group have shown to practice the level of care necessary to act in the best interest of their clients. As mentioned before, Vacheron Constantin has made it a point to do this on the grandest scale.
It is up to you to decide how important the well-being of your timepiece is in the long run and to make an informed decision as to how to best protect it.