As the world stumbles its way into reopening, questions again start filling the air about what people should buy for their loved ones and, more importantly, for themselves. As a result, from all of these queries over the last few weeks, this article sprung up to highlight the suggestions that I have been giving to others. The categories will cover books, cameras, camera lenses, watches, the best tool that I discovered, and lastly, the word of the year.
Best Non-Fiction Book: "The Precipice" by Tony Chirinos
Though it may seem odd to choose a photobook as the best non-fiction title for the year, Mr. Chirinos work is simply a masterpiece and deserving of such praise. It is a masterpiece for its sequencing, varying use of paper stock, choice of two essays from his friends, and, most importantly, for how the topic was treated.
The topic that Mr. Chirinos covers thoroughly in this 96-page work is that of operating rooms and morgues. Working in the field his entire life and being a bio-medical photographer gives him unique insight into the inner workings of such environments. We laypeople only enter either heavily sedated or long after our hearts stopped beating.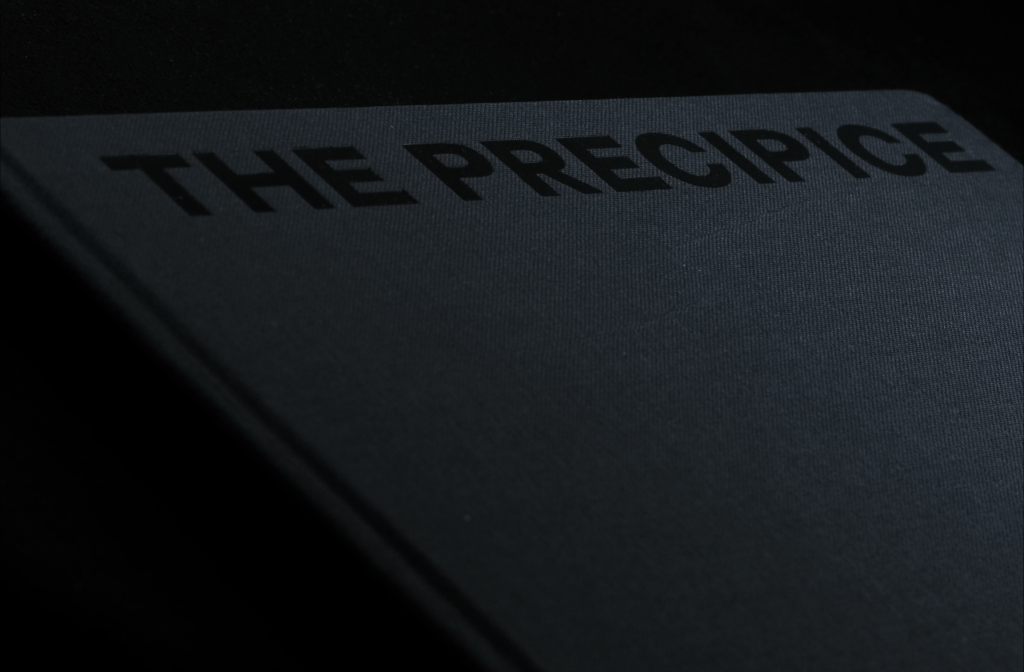 This is why it is my pick for the best work of non-fiction. The Precipice gives us a view into a world that is alien to us. The book is split into two sections, which first explores operating rooms, and the second delves into morgues. These two sections are broken up by two essays which are presented in formal courier font and the only colour photographs on thinner paper stock. Upon the first couple of readings/viewings, it is difficult to discern whether the photographs are taken in an operating room or morgue or whether the human that is in the frame is alive or deceased. Given that the reader may be sensitive to the subject matter, both sections of the book start with a beautiful white sheet covering the scenery. Unlike other works of non-fiction which I had reviewed in the past, Mr. Chirinos treats the reader and the environment with respect and eases out way into his photo essay.
Throughout the book, Mr. Chirinos masterfully manipulates light, and employs a meticulous sequencing method to bring his photo essay to life. One sequence of photographs had a portrait of a bowl with its insides smeared with an unknown substance. This composition shows the potential messiness of operating areas such as morgues. The black and white photograph reveals blotches on the underexposed floor and on a tray behind the bowl. On its neighbouring page to its left, Mr. Chirinos' use of light focuses one's attention on a similar bowl with a brain inside. Still, the view is obstructed as the organ is being flushed under a faucet causing the bowl to overflow and distort the image of the brain itself. There is a natural vignette which fades from the subject towards a hand sanitizing unit on the top left, to a dry sponge on the right, and to the round watermark left behind by the bowl before it was placed in the sink. This contrast between the different states of the bowl shows how careful, diligent and serious the professionals are about the cleanliness of the workspace.
Those whom I have shown the book marvelled at the portraits taken of the tools used in the morgues. They are in the middle of the book, along with two excellent essays, and they are the only colour photographs. Using different pastel shades for the backdrops naturally attracts the reader's attention. Still, once again, their layout and sequencing elevate this book into a well-curated photo essay and not just a collection of photographs. The artful manner in which the portrait of the free suture needles was treated stayed with me and those who also viewed this book. Here, a series of sutures were laid across a dark plum background, and their curves collided, intersect, and complimented one another. Unlike the rest of the portraits of the tools, these sutures display an organic chaos that is at once elegant yet potentially menacing. Exactly thirty pages later, the reader comes upon a recently used suture as it is laid on the cold metal table next to a corpse. The sequencing of this photo alone is impactful, for it is an extension of the previous spread, which shows the careful stitching on the very same corpse.
I could easily write over 2000 words alone on how not only how brilliant, inspiring, and well thought out this book is but also on how impactful it is. Many of us have had our relationships with death change due to the pandemic. A lot of us have seen loved ones pass before their time due to this ongoing pandemic. Some of us have had to step into the roles of intensive caregivers decades before we were mentally and financially prepared to do so. On page twenty-six, one photograph sent the largest seismic reverberation for one other person and me. This was not of a corpse or of an organ but that of someone's uncovered feet on a bed while the rest of them lay under a sheet. The upper half of the person, waist up in the photograph, was out of the frame, and like many other photos in this important book, it is a mystery as to whether the person is alive or deceased. The vulnerable feet spoke to us, for a person's feet are what caregivers take care of due to the person needing care losing their ability to do so themselves. We moisturize the feet's skin and clip the nails of loved ones, for they have long lost the ability to take care of their own feet. This one photograph impacted my friend so much that she had to fight back her tears. In warmer Canadian months, usually, a patient's or loved one's feet are left exposed so that they do not overheat overnight. There have been many times that millions of people worldwide looked at the feet of their loved ones as they left the room and thought, "will this be the last time I see them alive."
You can purchase "The Precipice" by Tony Chirinos here.
Honourable mention:
Homecoming by Rana Foroohar
Best Fiction Book: "The Seven Moons of Maali Almeida" by Shehan Karunatilaka
As the marketplace gets flooded by pandemic-inspired books, this title was oddly a breath of fresh air. This book was quite possibly the only form of true escapism I experienced all year. We follow Maali, a recently deceased documentary photographer, as he navigates the bureaucratic nightmare that is the afterlife. For those of us who were not intimately familiar with Sri Lanka's capital city, Colombo, it is worthwhile opening your favourite Maps app on your phone as you read the first few dozen pages. The landscape itself is an ever-imposing character in the story as its rich and violent history is at all times lurking in the background. Maali has seven days, hence the seven moons in the title, to get on with his previous life and to move on to the afterlife while navigating an entirely fascinating interpretation of purgatory where ghosts live amongst the living, unseen. Unfortunately, Maali cannot, as the circumstances surrounding his death are suspicious, and as he soon finds out, poses a danger to the ones he loves.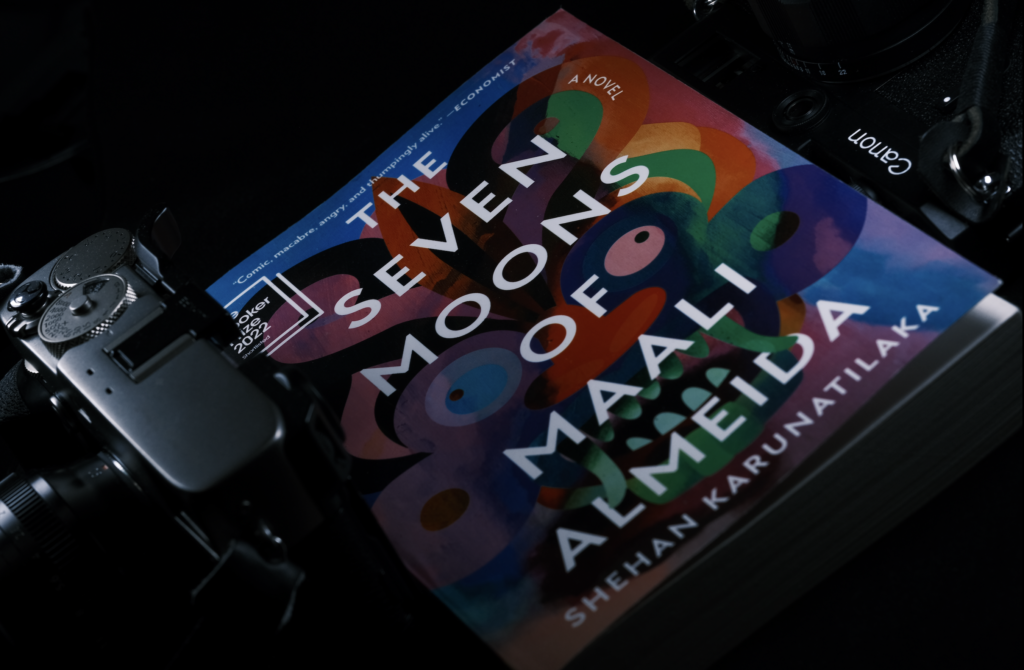 While trying to navigate the influence of demons, lost souls and the souls who volunteered to help usher and guide the recently deceased on the correct path, the reader is treated to an elevated level of writing that is as uncommon as it is captivating. This is why The Seven Moons of Maali Almeida is ultimately my favourite book of the year. Mr. Karunatilaka puts the reader into the mind of Maali in a manner that is deeply personal by giving us a direct ear to his inner monologue. Trailing thoughts and observations made by Maali endear himself to reader throughout the book. As he witnesses obsessed and lost souls who committed suicide, he thinks, "…are the rabble of suicides. Is there a collective noun for suicides?" It is the many moments such as this that make the book come to life and to fully immerse the reader. It would be easy to get overwhelmed and lost in the rich, familiar and yet twisted afterlife world that is built. Still, Mr. Karunatilaka brings the reader back on to settled ground with powerful sentences that have become mantras for myself and others who have read this title, such as "Do not get drawn into conversations you wish to exit."
This book is filled with genuine action and colourful characters that keep the pace of this book racing with their gripping menace and humanity. It is also a deeply spiritual look into the beautiful country of Sri Lanka and how its violent past casts a very dark shadow on it today.
Honourable Mentions:
Sea of Tranquility by Emily St. John Mandel
The Future Library by Peng Shepherd
Best and Most Surprising Camera Lens: The Fuji XF 56mm F1.2 R WR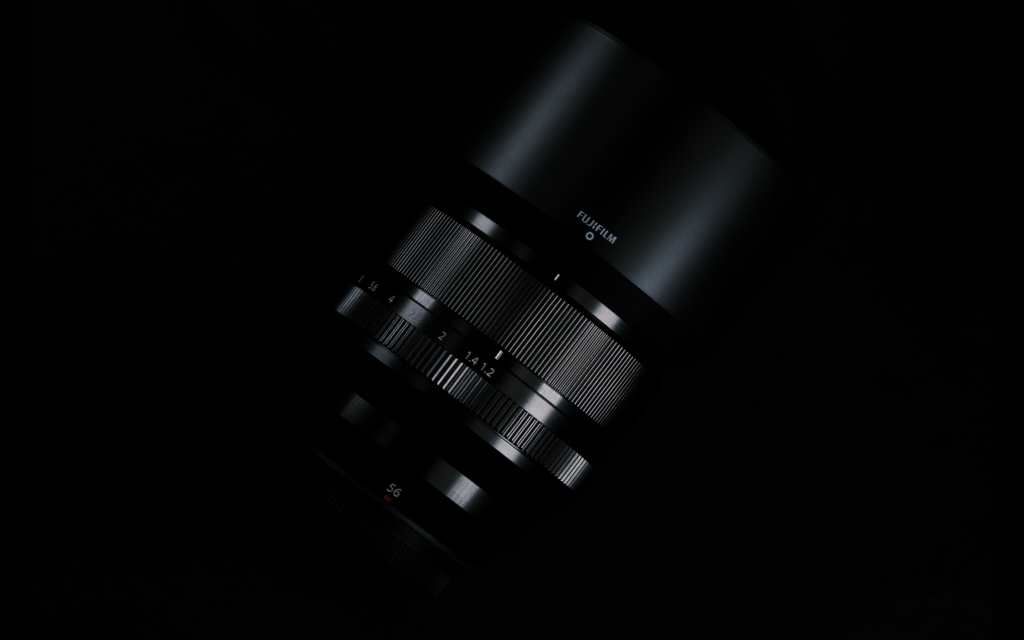 It was easy to dismiss the new 56mm F1.2 R WR from Fuji. Like the rest of their new bright prime lenses, it also over-resolved for them, requiring portraits to be softened in post. The matter of packaging was also an issue. With the lens hood reversed for easier storage in one's camera bag, the aperture ring is completely blocked. Putting the aperture ring into Automatic and controlling the aperture through the front dial on the camera body is necessary for quick photographs or for occasions that either require the lens body to have added protection or for when discretion is a priority.
Over time and after a few shoots, I learned to love this lens and to use it for faster-moving subjects and for shoots where still life would be mixed in with portraits. The Fuji 50mm F1.0 is still the lens I turn to for portrait sessions, for I find that the files it generates require the least amount of work in post. The terrific 90m F2.0 remains the prime lens of choice for well-lit event photography and for portrait sessions where the subject's eyes are too far apart, and the extra compression from this lens helps present them in a more flattering light. I also came to appreciate its relatively compact proportions when compared to the 50mm F1.0, and lack of distortion when using it with either of the two fantastic MCEX macro-extension rings.
Honourable Mentions:
Fuji XF 200mm F2.0
Fuji XF 100-400mm F4.5-5.6
Nikon F Mount 24-70mm F2.8
Best Camera: Fuji XH2S
I'll keep it short and sweet for this one. Even though I do not like the PASM layout that this camera shares with the GFX100S, the improvements in autofocus and the stacked 26-megapixel sensor make this the best camera that FujiFilm has ever made. As a tool which will simply not miss any shots while delivering files that are more than adequate for most work, this is simply the best camera that I have used this year. With the noise and data loss issues that the new 40-megapixel sensor that is being used in the XT5 and XH2, I hope that this stacked 26-megapixel sensor is what Fuji puts in the upcoming XPRO4.
Honourable Mentions:
Nikon Z7ii
Leica Q2 Monochrom Reporter
Best Watch: MKii Paradive Type XIII
I wrote a full review of the MKii Paradive XIII here, so I will give you a quick overview about why this is the best watch that I have come across this year – this includes models from MB&F, IWC, Omega, FP Journe, Rolex and other brands that are exponentially more expensive. It came down to two factors, one being of execution and the other of actual significance.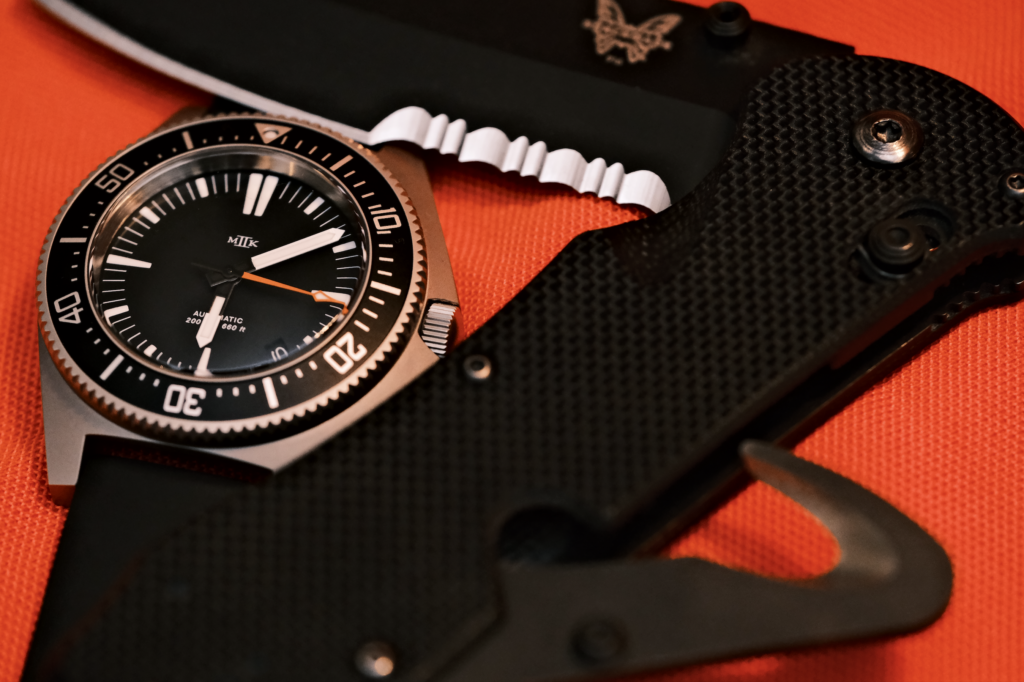 First, the execution and build of this watch are flawless. Everything from its bezel action, case fit and finish, the regulation of its Seiko movement, to how the hands and dial hold up under a high-powered loupe all speak to Bill Yao's famed attention to detail.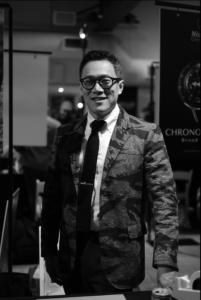 This leads us to the significance of this watch and what it actually means for the industry as a whole. The microbrand arena has become a thriving and significant portion of the watch industry, and Bill Yao was there from the early days of the current microbrand space, and it has him to thank for its current position of importance and relevance. Being a constant and reliable presence who had done much for the betterment of the industry, this particular Paradive is unintentionally important. This Paradive's dial was made to commemorate Mr. Yao's early days when he first started modding watches, making this Paradive a fascinating, important, and brilliant watch which will surely see a fair amount of time at depth on my wrist in the future. Furthermore, it wears incredibly well and is built like a tank.
Best Watch Accessory: The Temporal Goods Rigid Case
I wrote at length about this product over on the Watchclicker, but here is a short brief as to why this product elevated itself above the rest. For those who spend many thousands of dollars on a wrist watch, this case ensures its safety while commuting and travelling. Made out of premium materials in the United States, this case is pretty much the best case on the market. Some may balk at the price, but if you spent over $8000 on your watch (or that much on many for that matter), and you consider the $350 USD price tag to be too high, you are undervaluing your watch. Do yourself a favour and protect your time.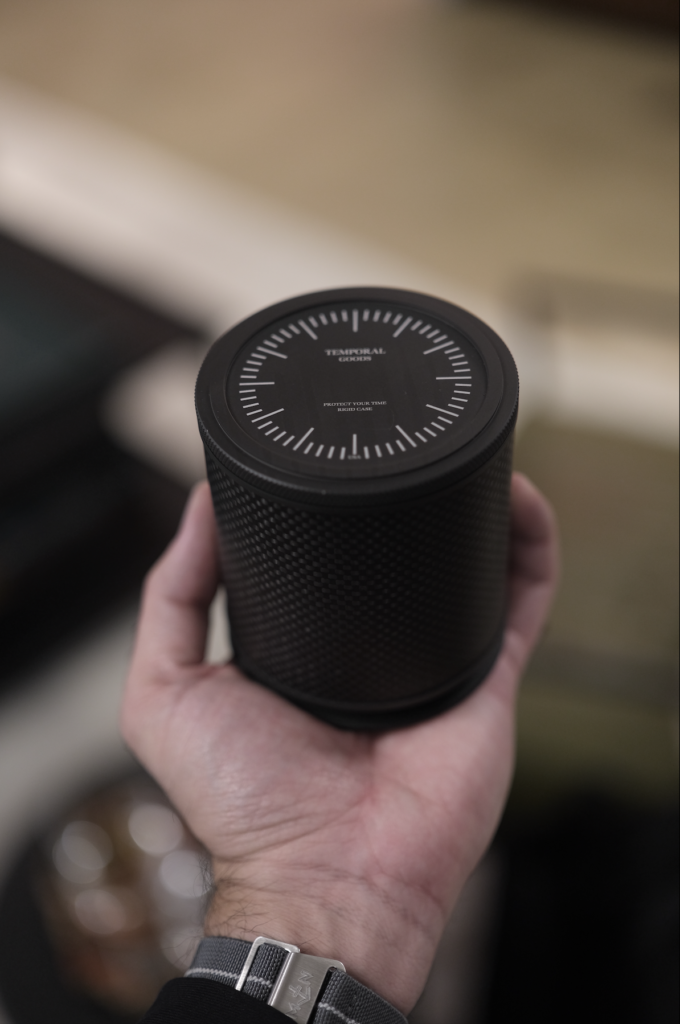 You can purchase your own Rigid Case by Temporal Goods here.
Best and Most Surprising Tool: The Happy Hacking Keyboard Professional Classic
Earlier in the year, I had a key on my 13" M1 MacBok Pro break. I was gutted. No matter whether the tool is a pure appliance or one that can also pass as a piece of jewellery like a mechanical watch, I tend to get very attached to the tools that help me get a lot of work done. For instance, this fact has many mechanical watch collectors scratching their heads when I tell them about my affection for my Garmin devices. After a quick visit to the Genius Bar at my local Apple Store, the keyboard was fixed, and I entered the market for a mechanical keyboard. This was mainly to save on the wear and tear on my beloved laptop but also to introduce a little joy into my workflow.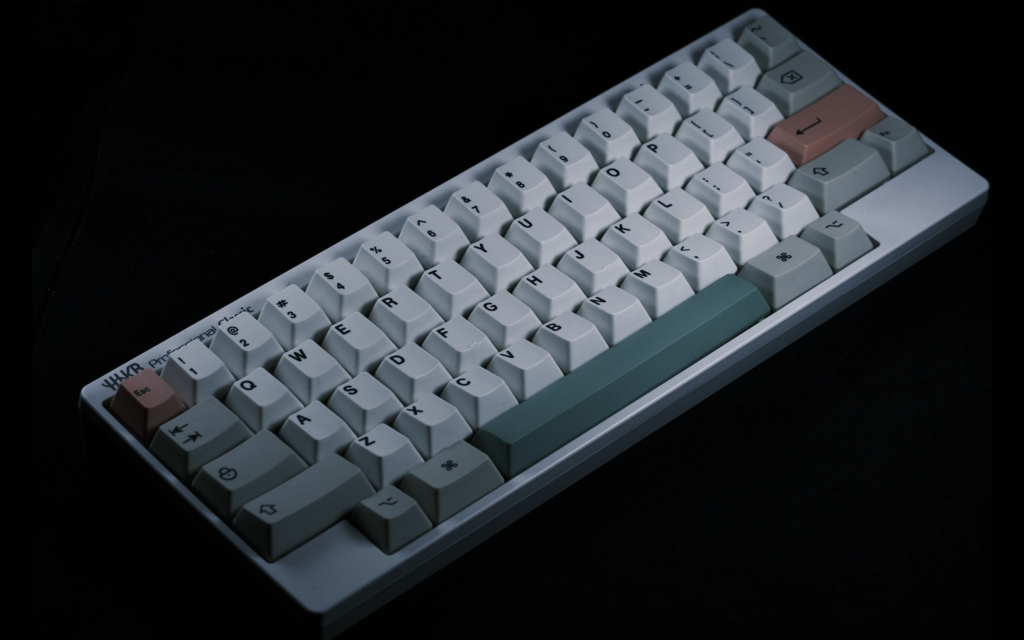 Instead of doing my own research, I leaned heavily on a friend who is an expert in the field of mechanical keyboards. After carefully listening to my needs, he guided me to a rather niche segment of mechanical keyboards that are not that popular. These are keyboards made by HHKB, and they use topre keys instead of fully mechanical keys. Topre uses a spring below a rubber up below a plastic housing, leading to a plunger into the key top. The base is an electro-capacitive print board with sensors. I needed a soft and quiet keyboard, which is exactly what topre switches provide. Most mechanical keyboard enthusiasts prefer louder keys, but when it comes to being productive and not disrupting meetings or others who are in the same room, this Happy Hacking Keyboard has become a pivotal cornerstone of my workspace. Lastly, it is so enjoyable to use that I find excuses to return to it and to continue working.
Closing Thoughts on 2022, and Word of the Year: Polycrisis
Russia's invasion of Ukraine this year came at a time that the world had decided to move on from the COVID-19 pandemic. The following months saw immense suffering in Ukraine and a new global financial crisis, and its many repercussions were unleashed on a vulnerable and wounded society. Analysts started calling the times that we live in as the "Era of the Polycrisis" and how exhausting this has become on the population. Whether it be inflation, shortages of semiconductors, food, and children's medicine, war posturing from China towards Taiwan and India to the truly gut-wrenching revolution in Iran, many are simply overwhelmed.
The psychological impact of living through this current era of a polycrisis is that the ability to hope is gradually dismantled. Simply put, many do not see a brighter future, and they are afraid of the next crisis that will, in their eyes, inevitably come. Any sense of returning to the "normal" that we attributed life before 2020 has now simply been eradicated. This term will certainly evolve, and a better one will replace it, just as polycrisis replaced the term "the new normal" that was overused in 2021.
Though it would have been nice to end this year-end list on a positive note, I feel it is important to do it on a realistic one. Unfortunately, the era of polycrisis is not showing any signs of calming, and 2023 looks like a year of expanded mismanagement and growing misery.
Time of writing – December 27th, 2022