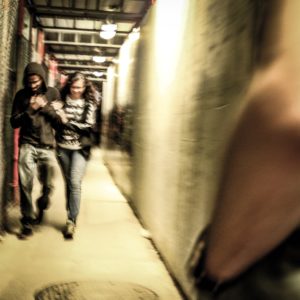 Thrust into her arms that morning,
Delighted with how our lives had turned out,
Becoming one with another's glory,
Relinquishing all of our history's droughts.
Growing stillborn while seemingly aborning,
Gradual unspoken unwinding of life's thread,
Disregard for the inflammatory,
Dismantling the strands of the lives we could have lead.
She swore a prayer at me in mourning,
Tore apart my arms and drained me out,
Pooling into a sea of forgotten memories,
Content without a shade of regret or doubt.