1252 words
Prologue
The gentle vibrating hum of my Garmin gently brought me into the world as my eyes adjusted to the morning light which had flooded the room. It was the first morning of a self-imposed five-day long weekend, and my muscles needed coaxing not to spring into action. Then, as I made my way toward my espresso machine, my Garmin vibrated with a message, this time with urgency.
"We need your help now! They have been vomiting all morning, and they have tested positive for Covid."
Still half asleep, my heart sank, and I made myself rush to my front door. By my shoes were two bags: my workbag, which has everything I need in it to be a productive human abroad indefinitely, and an oversized duffle which contained enough clothes and toiletries that would allow for up to a week's stay away from home. Inside, these two bags proved to be the tools that I came to rely on throughout the following week.
The Garmin Descent Mark 2
Already mentioned was the Garmin and its regular smartwatch functionalities. Two other features proved to be of great use. One which I had not relied upon before, and the other which was used in a similar manner as in the past, but this time for monitoring a period of decreased training and recovery.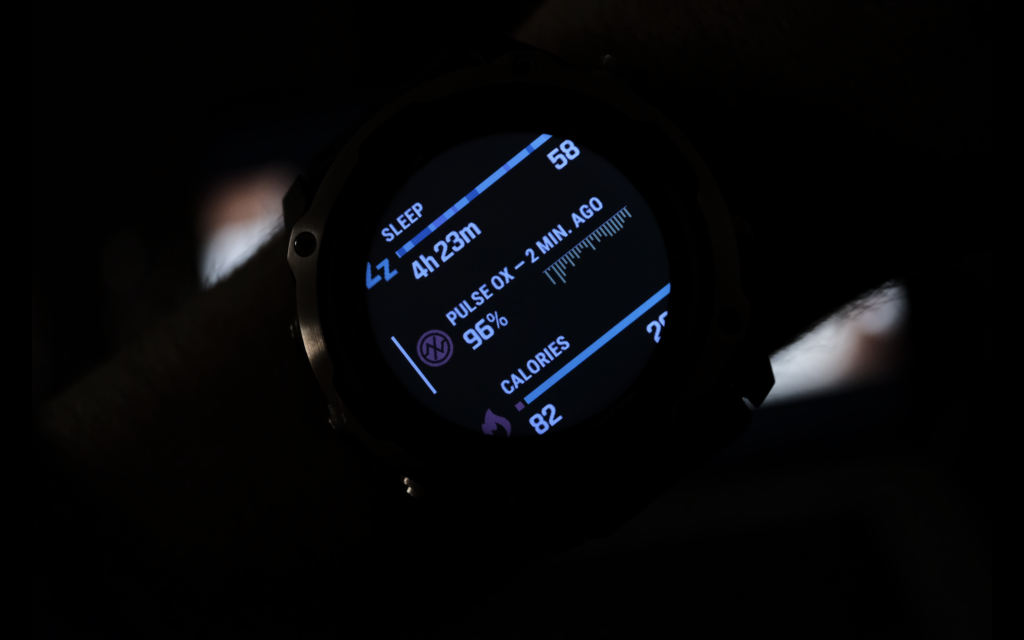 The first was the blood-oxygen sensor, called the PulseOx sensor. It proved vital for monitoring any possible Covid19 infection taking hold of my body as I took care of those who were severely impacted by their infection. Everyone had their vaccines and boosters up to date, but the immune systems of those in question that week still meant they were in a very high-risk category. I wore more than the recommended PPE, and thankfully throughout the following week and a half, I never tested positive for Covid19.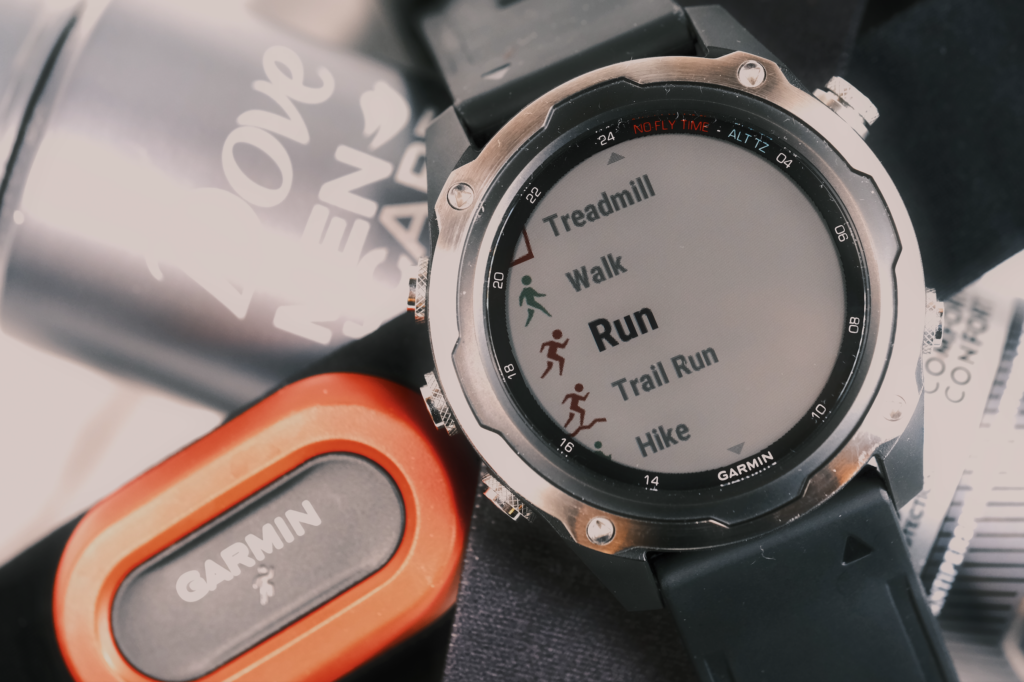 However, not sleeping due to having responsibilities throughout the day while ensuring that the patients were still breathing as they slept meant a period of severe sleep deprivation for me. Keeping an eye on the blood-oxygen levels and my heart rate allowed me to have a real-time view as to whether my body was fighting an infection.
While I used the countdown timer and chronograph functions of the Garmin to measure several medical metrics of those in my care, I needed an additional elapsed timing mechanism which was passive, silent and adaptive.
The MKII Paradive Type XIII
The Paradive was in my workbag as my backup watch just in case something were to happen to my Garmin or if I needed its discreet dive bezel for elapsed timing. For the record, in more than five years of wearing two Garmin Descents, the first generation and now the second generation, never had either model failed, leaving me stranded without a watch. The MKII was with me, for it was the timepiece placed in my work bag the previous evening.
Throughout the week, the Paradive's bezel proved instrumental in measuring intervals of care between patients, while the Garmin was tasked with immediate tasks such as stress tests and timing the various phases of COVID-19 tests. The diving bezel was used to measure minutes, but more importantly, hours. This is a small trick from diving I use to do before I used Garmin's Descent line of watches as my backup. Though the Garmin measures your surface interval (enforced timing in between dives for proper off-gassing practices), normal dive computers turn off between dives to conserve batteries. Watch-style dive computers like the Garmin Descent and Shearwater Teric remain on. During these dives, each five-minute mark on the bezel would equate to one hour. In this week's use-case scenario, as in the past, the 120-click bezel proved vital for measuring intervals down to 5 minutes. 60-click bezels may be more pleasing for some, but they are not as functional.
The new Nodus Sector Deep has a dual bezel which has both a 60-minute and 12-hour track. As well as being a Destro, this would have made it the ideal watch for this particular week. You can read about what a Destro watch is and how they are useful here.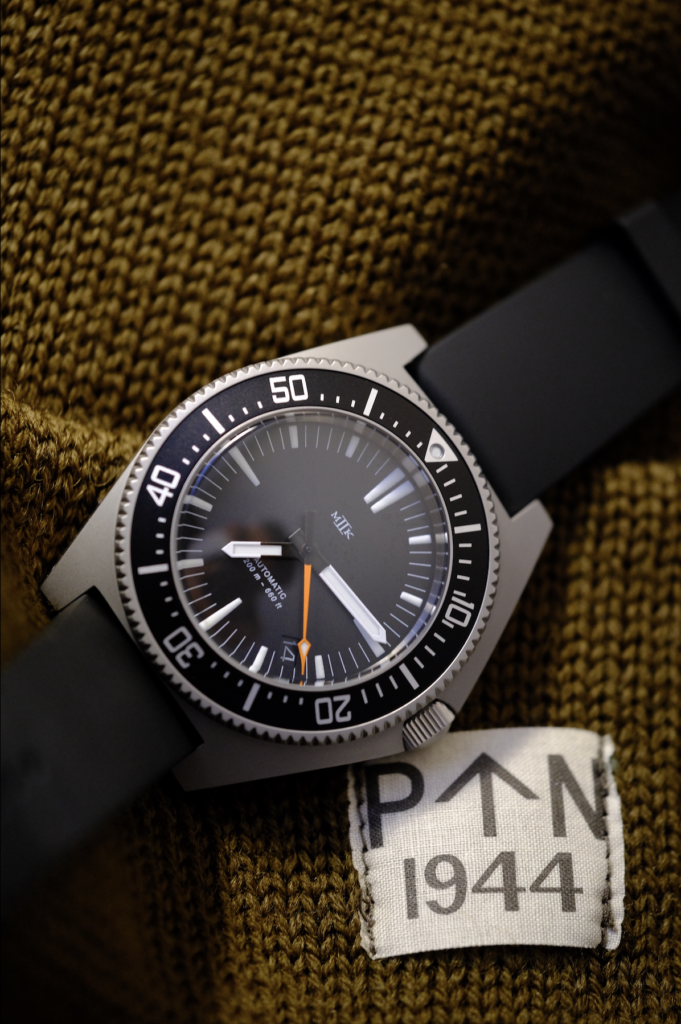 Z-Cap Special Comforter Cap by Papa-Nui and MKII Watches
A snowstorm was ramping up to its full strength on the evening that I received the text message notifying me of what was to become of my following week. In my work bag were the toque made by Papa-Nui and MKII Watches. The temperatures were unseasonably warm, hovering around the freezing mark at the time, but a few days later, I was caught out during a cold windstorm.
After completing the tasks required for the day, the week was coming to a close, and those who had contracted COVID-19 were on the mend, though still testing positive. I stopped at a regional park on my way back from picking up the needed medication, and forty minutes into my walk, the wind gusts picked up to 90km/hr. I was three kilometres from my vehicle and out in the open with unseasonably freezing temperatures and devastating windchill. Thankfully, I had the Z-Cap in my workbag and instantly put it on.
This hat was made in the style used by the US Army Rangers. These hats were a part of their gear and always in their bag, just in case they needed some extra warmth. The Z-Cap's inventive design also allows it to be worn as a scarf. This hat proved vital on this day and is always a part of my winter kit.
Epilogue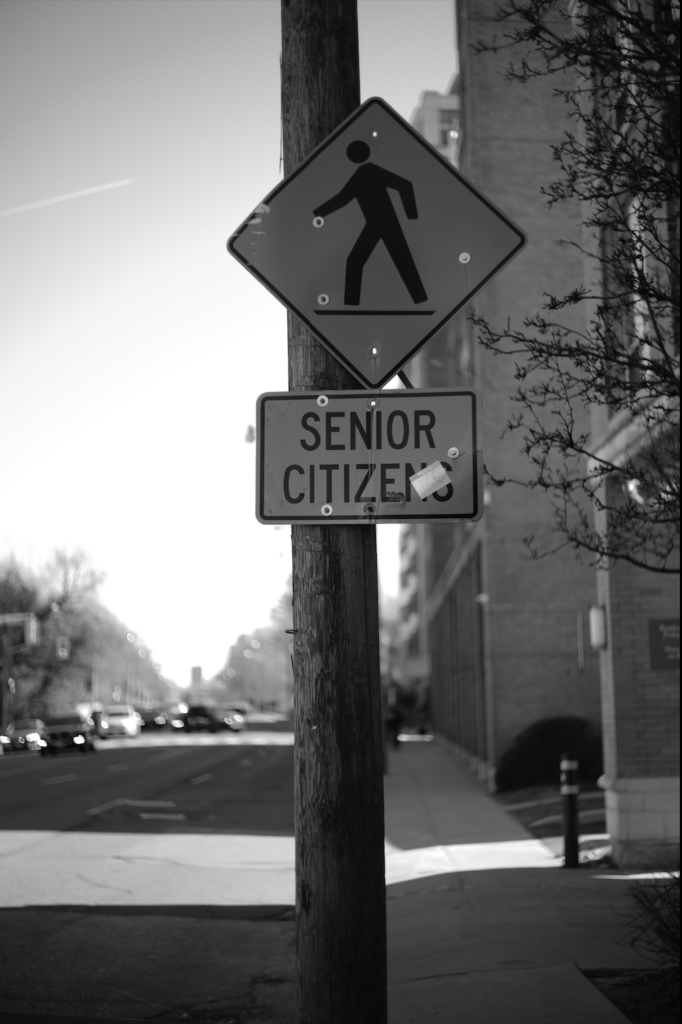 The one theme that was a constant during this week and a half-period was that of one's personal health. My own health suffered after this period as a result of sleep deprivation, and the quiet lingering lesson from that week that everyone chose not to pay attention to become hard to ignore.
The obvious lesson from this week was that PPE works and that if anyone still passes judgment onto another for wearing a mask without knowing their personal and professional situation, that person making such assertions and their opinion is simply not relevant.
The underlying lesson was that we need to take better care of ourselves, for our lengthened life expectancies require longer-term planning and attention. When it comes to matters of incontinence and mobility, we need to mind our behaviour and decisions as early as possible. At the earliest sign of any problem, we need to be aggressive in attaining the proper medical care and diagnosis, and importantly, we should not let medical problems linger and become worse. Our spinal health needs constant monitoring, and taking a little time every day to ensure its mobility and alignment will go a long way. When it comes to our digestive system, eating less cancerous food items, eating smaller portions and thus reducing the stress on our organs, and not drinking alcohol are all common sense, common sense that is rarely practiced.
It is our duty to ourselves, our loved ones, and our society to push back the day when we ultimately become reliant on others. To feel as if we are a burden is an immensely damaging feeling, and I have seen it erode the mental health of many over the last couple of years. So please, take care of yourself now. That day upon which you will start feeling like a burden may come sooner than you think. Whether it comes through an accident or, as in my case, temporarily not being able to walk one morning, our mobility and self-agency are invaluable. Do what you can to protect them for yourself and those around you. Please.